***NEWS!!!***NEWS!!!***NEWS!!!***NEWS!!!***NEWS!!!***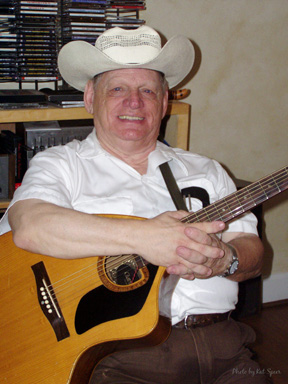 Hi There!!!...and thanks for stopping by for a visit!!!...I've just realized that it's been much too long since I've updated this page! It's now August 10th, 2009; please forgive me for not keeping in touch with you, I hope you've had a wonderful summer!
I haven't been playing many dates outside of Nashville, and a lot of the things that I have been doing here have been private events, and not open to the general public. As usual, I've been playing at the local venues with other songwriters. Now I'm hoping to get out on the road again, so please drop by this site often to find out where I'm going to be, and then come out and see me. I'm looking forward to that.
I'd like to tell you about a place where I have been spending a lot of time. It's in Madison, TN (that's on the north side of Nashville), and it's called Larry's Grand Ole Garage. It's run by my friend Lonnie Jones, who is one of the more prominent people on the Nashville Bluegrass scene. Every Tuesday night there's a jam session from 6 pm until about 9:30. On the first and third Saturdays of every month there's a show featuring Lonnie and his band Hard Drive, and four or five other Bluegrass bands. On the in-between Saturdays there's another jam session just like the ones on Tuesdays. There's no admission charge (although we do pass the basket to help Lonnie with expenses) There's also a kitchen that serves the best cheeseburgers I've ever eaten. There's also an outdoor stage for warm-weather shows. You'll find me there at almost all of the jam sessions.
I've also found another place that I like to play at, on Main Street in Dickson, TN (about 40 miles west of Nashville); it's called Vance Smith's Grand Ole Hatchery. The place used to be an actual chicken hatchery, but the chicks are all gone now, and the building has been an entertainment venue for a long time. They don't seem to have a web page, but if you're ever near Dickson on a Saturday night, head for Main St.
I've been invited to come back to the BLUEBIRD CAFE again on Sunday, December 6th. As I've mentioned before, the BLUEBIRD is Music City's premiere showroom for songwriters, and getting booked there is kinda like being in the World Series or the Super Bowl.They let me come in about twice a year, and it's always a joy!!!


A while back I received an e-mail from an old friend named MIKE DONOVAN. Because it came to me through this website I didn't get a return address, so I couldn't reply to it, even though it had a very special meaning to me. Mike, if you find this please send me another e-mail and put your address in the body of it so I can get back in touch with you. The same applies to anyone else who'd like a reply. Thanks.

Please take a look at the Schedule page, and come by to see me if you can. If you're at one of my shows please introduce yourself and let me know you've seen this website. I'd sure appreciate that.

I hope to meet you soon.

Thanks,

Dave
---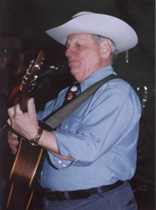 In case we haven't met before, I'm DAVE SAUNDERS, and I'm a Singer/Songwriter based in Nashville, Tennessee.
Please spend some time exploring this site...as you do, you'll find a short biography of me (and another, long-g-g one), a page about recording projects I've done, and the lyrics to all of the songs I've recorded, and some that I haven't recorded yet. You can also hear samples of them.
You'll also find a schedule of my personal appearances, and a page of links to websites belonging to various friends, and some other sites that I've found to be interesting.
If you'd like to contact me for any reason, there's an e-mail page that'll get you right to me.
The page you're looking at right now is called the 'NEWS' page. We've designed the site so that this will be the first page you'll see, and this is where I'll put the latest news about anything special that I'd like you to know about.
Please come back and visit often.
Dave Saunders